4X4 Vehicle Tours of Monument Valley, Arizona U.S.A.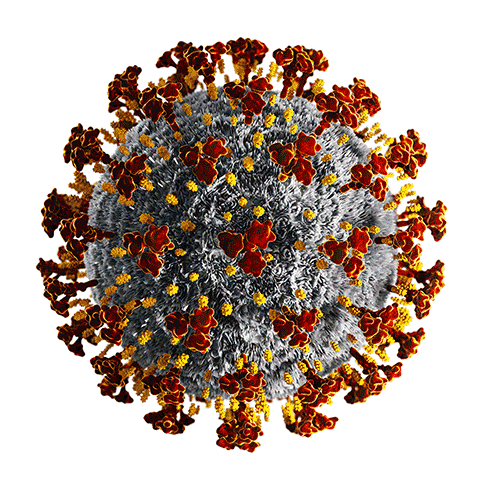 We have multiple tours of Monument Valley.
This page will give you a little insight on what you might experience while on tour.
When you are ready to book a tour, click on the, "RATES/BOOK ONLINE" tab above.
Children ages 10 and under are 1/2 price on all tours unless indicated on our, "BOOK NOW" page.
A child safety restraint is necessary. You may install their child safety seat in our tour vehicles upon arrival.
If your child is sensitive to extreme temperatures, heat or cold, they may be seated in the cab of the vehicle.
We DO allow dogs and other pets on our tours.
If others are accompanying you on a tour, you may want to ask and make sure if it is OK to bring the pet along.
Some passengers might have allergies, phobias, etc.
​
Pets are to be on a leash at all times.
​
There are dangers for pets in Monument Valley:
- Crowded busy areas pose a threat of being run over by vehicles.
- Many wild animals and or bugs live in Monument Valley, they might threaten or kill your pet as prey.
- If your pet becomes loose, it may become lost instantly. There are deep washes and steep cliffs in some areas.
- Stray or wild animals may spread diseases, keep your pet away from them.
​
We will not responsible for your pet in anyway.
Lost pets will be reported to the Navajo Nation Ranger and the Monument Valley Tribal park.
Many of the roads in Monument Valley are rough, and are only graded or seldom maintained. Most visitors cannot or do not want to take their low profile or rented vehicles on such a road.
If you have a back problem, or are pregnant, our tour may not be good for you.
We will not prohibit you on going, this will be totally up to you. We will do our best to avoid large holes and or rocks.
Due the COVID-19 virus and its contagious nature, we have put our enclosed GM 4x4 Suburbans that seat 7 persons on hold for the moment.
Our Converted GM 4x4 Trucks that seat 12 persons will be utilized prominently for yours and our guide's safety.
​
Our converted GM 4x4 Pickup Trucks are fitted with a conversion bed that is open to the environment, they are mainly used on nice days, but for the time being we are using them full time, it is up the our customer if they wish to proceed with a tour if the weather is unfavorable.
​
​
​
​
​
Sorry, our vehicles are NOT currently equipped for the Handicapped. This past year in 2020, we will did not get to adapt our open trucks to service the handicapped, but for now we will help you on and off the vehicles, if you still want to go.
Do you have a large group or a large family? Please call us to reserve vehicles and guides to accommodate your large group. 12 persons or larger may be eligible for group discounts.
​
Please contact us for more information. It is recommended that large groups make reservations at least 1 month in advance, due to high demand during the summer seasons.
Large Group Cookouts/BBQ - Temporarily Closed
THIS OPTION IS TEMPORARILY CLOSED!
​
The Navajo Nation and the Navajo Department of Parks and Recreation are keeping all tour operators from performing cookouts for everyone. But you can read on and see what we usually do for cookouts.
​
We offer group cookouts to large groups.
Traditional Navajo Tacos or Steak BBQ.
​
Please contact us for more information. It is recommended that large groups make reservations at least 1 week in advance, due to high demand during the summer seasons. A non-refundable food fee is required for group cookouts, rates may vary to group size.
This website utilizes Peek Pro booking software. It helps your online credit card transactions remain safe, and your booking guaranteed. Due to the recent COVID-19 complications, you may have to, "Hold Your Horses" and be patient, refunds may take some time to process.
​
WE WOULD LIKE TO THANK ALL WHO HAVE MADE A BOOKING IN 2020 THROUGH EARLY 2021. MANY HAD TO WAIT FOR A REFUND DUE TO THE NAVAJO NATION COVID-19 PANDEMIC LOCK-DOWNS AND CLOSURES.
​
WE HAVE RE-OPENED, AND ARE IN THE PROCESS OF PICKING UP THE PIECES.
THANK YOU AGAIN!
​
​
​
If you decide to come in person, we accept cash and credit cards; Visa, MasterCard, AMEX, Discover, JCB, UnionPay, Diners Club and EnRoute.
​
​
​
​
​
​
​
​
Credit cards are processed on-site though PayPal Here.
​
Traveler's Checks and or personal checks are not accepted.
*** PLEASE NOTE! ***
Rates listed on our website are validated thru the booking system on this website.
Printed copies of our rates will NOT be honored upon arrival.
Rates vary greatly upon arrival at the Monument Valley Tribal Park without valid booking.